Save up to 80% on VTT Titles!
We hope you enjoyed saving on thousands of Maps, Addons, Adventures, and more! Watch Roll20's socials for more upcoming sales.
Follow Roll20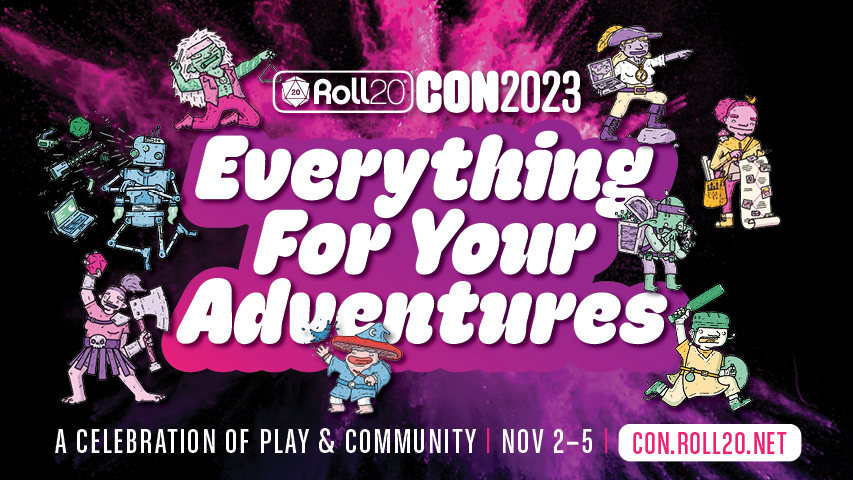 ROLL20 EXECUTIVE TEAM AMA!

Thank you Ankit, Steve, Morgan, Riley, Mike, Austin, and Jose for answering your questions on Friday, November 3rd in the Roll20 Forums!
Read the AMA
Go Pro for Less!
To celebrate Roll20Con, we've lowered the price on our annual Plus and Pro subscriptions for first-time subscribers through November 5, 2023.

Unlock the full power of Roll20 with expanded storage, compendium sharing, Dynamic Lighting, a monthly reward through the Roll20 Reserve, and more!

Plus Subscription: $59.99 $39.99
Pro Subscription: $109.99 $89.99


Roll20 Subscriptions
Roll20Con is a time to celebrate games and uplift the larger gaming community. This year, we're happy to be partnering with Extra Life!
Gaming For A Good Cause
Extra Life is a program of Children's Miracle Network Hospitals that unites gamers from across the globe to play games to change kids' health to change the future.
If you'd like to support our donation efforts, please consider purchasing discounted bundles of VTT or PDF content, OR join our team for direct fundraising efforts.
Everything for Your Adventures -
A Roll20 Exclusive Collection
In this first-ever all-VTT Humble Bundle, you'll find maps, game addons, adventures, rulebooks, and more at an unprecedented low price. 5% of the proceeds will be donated to Extra Life.

AVAILABLE NOW!

Charity Bundle from DriveThruRPG
95% of the proceeds from the sales of this PDF Bundle will be donated to Extra Life.



Charity Bundle from DMsGuild
95% of the proceeds from the sales of this PDF Bundle will be donated to Extra Life. Join Roll20's Extra Life Team
Play Games, Heal Kids and Join the Roll20 fundraising team. Get your friends, family, and local community involved because together, we make a difference!

Join our Team!
More Details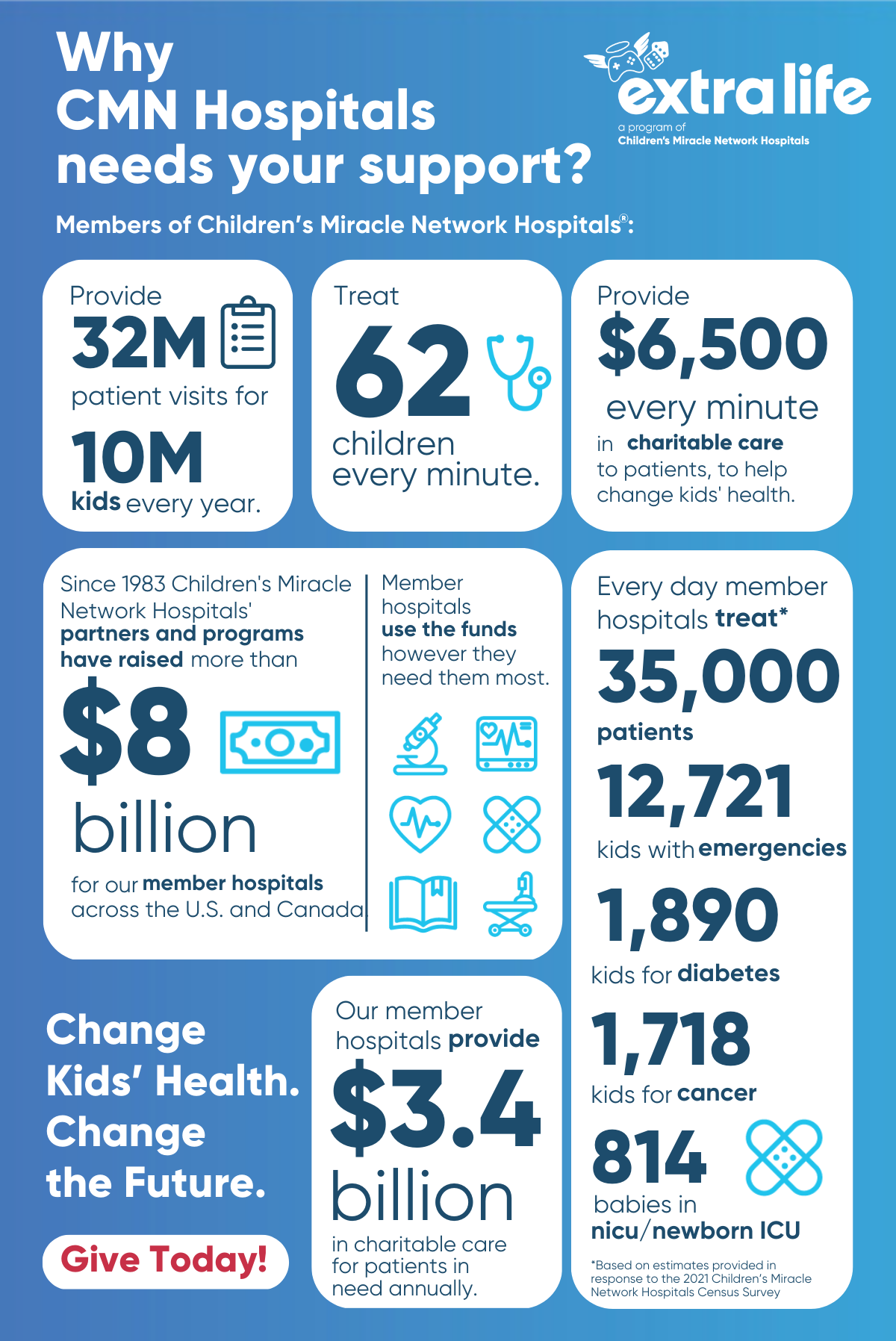 Dungeon Scrawl Contest
Entries Closed

Winners will be announced on Monday, November 6. Thank you to all who entered!
Follow for Announcement